ICL phakic implants
Lens surgery for those who cannot have laser vision correction
ICL phakic implants – An introduction
Refractive surgery with an insertion of a phakic implant that targets strong ametropes is more than comfort surgery especially if patients are intolerant to contact lenses. The service rendered is important because improvements in the best corrected visual acuity are often noticeable.
What conditions does ICL phakic implants address?
The correction of strong ametropia by phakic implants is an additive, reversible surgery that gives excellent results under conditions of respecting certain indications and anatomical criteria.
Several designs are available depending on their position in the anterior chamber, clipped on the iris or inserted in the posterior chamber. But it is the latter that has been retained for several years by the quality of the vision obtained and the low rate of postoperative hazards.
How do you know ICL phakic implants is right for you?
It includes many measures to verify that the implant can be inserted without risk. In particular, the measurement of the space between the cornea and the lens and the endothelial cell count which will be monitored every 6 to 12 months imperatively.
The ICL Posterior Chamber Implant – Further details
The ICL is a soft implant that can be inserted through a small incision. It corrects the strong ametropia: myopia, hyperopia, alone or associated with astigmatism. ICLs have been installed since the early 90s with excellent optical results. They often improve the best corrected visual acuity in glasses.
All calculations of lens powers are done with specific software based on the data of each eye of each patient.
Contraindications
They are essentially anatomical:
The endothelial density varies according to age but an endothelial cell density lower than 2000 cells is a contraindication to the phakic implant
The depth of the anterior chamber should be greater than 2.8 mm for myopic patients and 3 mm for hyperopic patients
Sports contraindications:
Traumatic risk sports should be avoided in implanted patients, but strong myopia beyond 6 D is a contraindication for all combat sports
Marine diving requires precautions, but it is difficult to establish a maximum depth
In addition, it is also important not to press or rub your eyes
Contraindications according to age:
The implant cannot be placed before the ametropia is stabilized except in the very particular case of amblyopia in the child
It is best to avoid phakic implants after 50 years except in special cases
The indications
The phakic implants are for the strong ametropic ones. The range of ametropia that can be corrected is broad: myopia, hyperopia, but also astigmatism. The correction of presbyopia is under study.
The surgery
The surgery is done under local anaesthesia by eye drops. The intervention lasts half an hour. It involves injecting the folded lens into the eye through a small incision. This one unfolds then and must be positioned between iris and crystalline lens.
Clinic attendance is approximately 1 hour.
Post-operative follow-up
The immediate postoperative course is simple treatment with eye drops only. They are painless. Functional recovery is fast. The resumption of work is the day after the intervention. It is not possible to have a work stoppage for this surgery considered as comfort.
In the long term, the endothelial density must imperatively be checked every 6 months. In the case of marked endothelial loss, the lens must be removed.
Results
The phakic implants give very good refractive results and often the best corrected visual acuity.
The predictability is excellent; more than 95% of patients are more or less 1 D emmetropia hence an equivalent satisfaction rate
The anatomical stability and refractivity is remarkable
Safety is greater than 1: all patients retain their visual acuity or gain 1 line at 2 years
Efficacy (Preoperative corrected visual acuity / visual acuity ratio without postoperative correction) is very close to 100%
Advantages
The advantages are numerous:
Precision and predictability of the refractive result
Calculation of the easy and precise power with a wide range of correction
Conservation and even gain of the visual acuity with a good quality of vision
Reversibility (provided very regular monitoring to withdraw implants before any complications especially endothelial)
Refractive stability, Quality of vision, Safety, Efficiency
TÉMOIGNAGES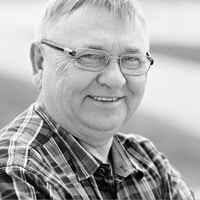 "Le jour de l'intervention, je n'ai ressenti aucune gêne et aucune douleur. Après 2 h de repos j'ai pu reprendre mes activités tout à fait normalement. Deux jour après l'intervention il ne subsiste aucune gêne. Je tenais également à insister sur le fait que, contrairement aux idées reçues, ce n'est pas une intervention réservée aux personnes jeunes. J'ai 59 ans et c'est une totale réussite."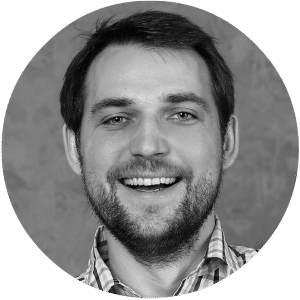 "Le Docteur Albou-Ganem m'a opérée de la presbytie il y a un an, et je suis très heureuse du résultat, plus besoin de lunettes pour lire, même ma vue de loin est bonne. C'est un vrai soulagement pour moi, car j'ai hésité pendant un moment avant de sauter le pas, difficile de prendre une telle décision."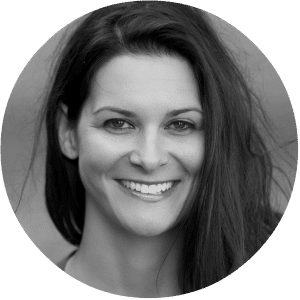 "Après une opération rapide et sans douleur j'ai quasiment immédiatement remarqué une nette amélioration de ma vue de près et de loin. Au fil des semaines cela n'a fait que se confirmer et je n'ai jamais reporté mes lunettes depuis! Je ressens une telle liberté dans ma vie de tous les jours ainsi qu'une impression d'avoir rajeuni que je recommande à toute personne de le faire sans hésitation si cela leur est possible!"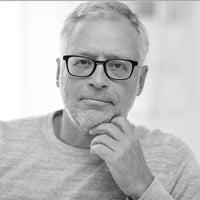 "Docteur Catherine Albou-Ganem l'a immédiatement dissipée. Contact et confiance se sont installés immédiatement. Ses explications ont été claires, précises et je peux dire que le Jour J de l'opération, j'y suis allé les yeux fermés! Pour les rouvrir quelques heures plus tard avec la vue parfaite d'un homme de 30 ans!"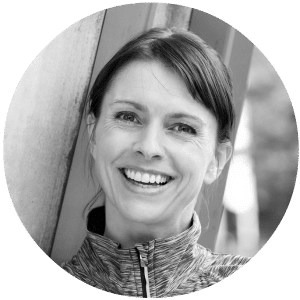 "L'opération a été un franc succès. J'ai maintenant 10/10e, sachant qu'auparavant j'avais une assez forte myopie (-5 et et -4,5) et un léger astigmatisme."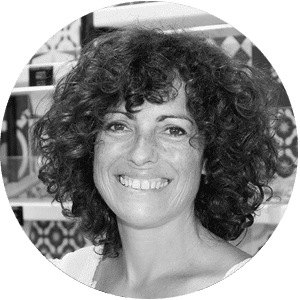 "Vous m'avez opérée il y a maintenant plus de deux ans. A part pour conduire et regarder la télévision, et encore… je n'ai plus besoin de lunettes, moi qui n'ai jamais rien vu… Il m'a fallu plusieurs mois pour que ma vue s'adapte. Je tenais donc à vous remercier de cette opération qui a changé ma vie! Plus d'ulcères douloureux dus aux lentilles et la possibilité d'ouvrir les yeux sous l'eau et d'admirer les jolis poissons!"
We have replaced the images of real patients who provided these testimonials to protect their privacy.
AFFILIATIONS & MEMBERSHIPS
We are pleased to be associated with the following organisations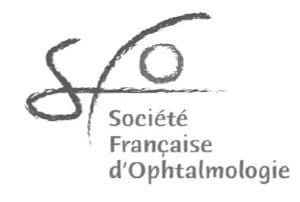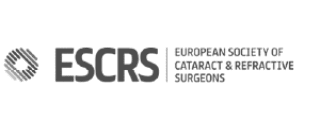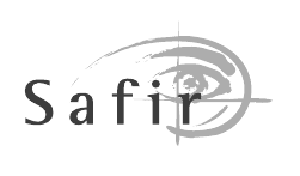 About the author
Doctor Catherine Albou-Ganem
Consultant Ophthalmic Surgeon 
I am Catherine Albou-Ganem and I am an ophthalmic surgeon brought up in a family of ophthalmologists. I had a passion for 'the eye' and 'the vision' from my childhood. This was the subject of my first presentation at school.
Today, I share my refractive surgery activity between the hospital and the private sector.
I am proud to have contributed to the development of new laser refractive surgery techniques that can correct vision defects with accurate, effective and safe results when respecting the indications.