The laser eye surgery overview
A survey of the most popular procedures for getting freedom from glasses and contact lenses
The laser eye surgery treatments
LASIK
LASIK is a surgical technique that consists of creating a corneal flap with parallel faces held by a hinge, then using the excimer laser to reshape the corneal thickness and to change its radius of curvature and therefore its power.
LASIK surgery is fast. It takes less than half an hour for both eyes. We use local surface anesthesia eye drops to numb the eye during the procedure. Therefore, LASIK is painless.
Photo Refractive Keratectomy (PRK)
PRK consists in using an excimer laser to reshape the area of the cornea to modify the radius of curvature and therefore the power. In PRK or "Photo Refractive Keratectomy" (keratectomy means removal of a portion of the cornea), we apply the laser after removing the epithelium.
The PRK procedure is quick. It takes less than half an hour for both eyes. We use local surface anesthesia eye drops to numb the eye during the process. Therefore, PRK is painless.
SMILE LASIK
SMILE (Small Incision Lenticule Extraction) allows for myopic refractive correction without using an excimer laser and only using only the Femtosecond VisuMax laser. What this means for the patient is that it's all-laser, less-invasive LASIK.
SMILE consists of creating a lenticule according to the ametropia we need to correct. We then detach the lenticule from the anterior and posterior stroma plane and remove it through a small keyhole incision.
The SMILE procedure is quick. SMILE takes less than half an hour for both eyes. We use local surface anaesthesia eye drops to numb the eye during the process. Therefore, SMILE is painless. It is not necessary to come on an empty stomach for any laser eye surgery procedure.
PresbyLASIK
PresbyLASIK is LASIK surgery that corrects symptoms of presbyopia. We perform this form of LASIK in the same way as we do for the correction of all ametropia whether it is myopia and hyperopia (isolated or associated with astigmatism).
The laser eye surgery technologies
The Excimer Laser
A laser is a light beam composed of parallel rays (coherent light). Its power, wavelength and diameter characterise a laser. Depending on its properties, a laser can cut, burn or vaporise the material.
In ophthalmology, we use different lasers depending on the ocular structures we aim to treat (retina or cornea).
The excitation of two gases produces the excimer laser beam (a contraction of excited dimer). Stephen Trockel, an American surgeon, developed it for eye applications in 1983. The excimer laser was the only laser used to perform ablative refractive surgery since 1985.
The excimer laser removes material (from the cornea in this case) by vaporising it. Its wavelength is in the ultraviolet spectrum (193 nanometers). In practice, the excimer laser is a device that has a series of mirrors that direct the light beam on the cornea with an accuracy of the order of two-thousandths of a millimetre (0.2 microns).
On average, each impact removes a corneal thickness of 0.2 microns over a diameter of 1 to 2 mm. The number of laser impacts varies according to the importance of the refractive disorder and the distribution of laser impacts on the cornea varies according to the refractive disorder we aim to correct.
The Femtosecond Laser
The relatively recent use of a femtosecond laser in ophthalmic surgery, and in particular in refractive surgery allows, above all, an increase in the safety of the techniques and an improvement of postoperative results. The United States by the FDA approved this laser in 1999.
It is a solid-state laser that works in the infrared spectrum and that allows us to cut the cornea according to a predetermined pattern (like we used to do with blades). Therefore, since the femtosecond laser makes blades redundant, it offers the possibility of all-laser surgery.
The femtosecond laser was invented in the early 80s. The main feature of this device is to work with extremely short pulses, of the order of femtosecond, or 10-15 seconds (0.000000000000001 seconds). This low pulse duration avoids thermal effects. The laser beam works by delaminating the material.
We use the femtosecond laser in LASIK for creating the corneal flap of the desired shape and depth with better predictability, greater safety, greater asepsis and greater comfort for the patient.
We also use the laser to make intra-corneal tunnels for the placement of rings for the treatment of keratoconus or corneas at risk. By using the femtosecond laser, we are confident that the rings will be at the same depth.
Finally, we use the femtosecond laser in the SMILE technique for creating the intrastromal refractive lenticule.
The advantages of the femtosecond laser are:
High-quality cutting
Precise, more shallow cutting depth for high power processing
Decreased infectious risk
Reduced incidents related to cutting
The absence of induced intraocular pressure during cutting
Possible interruption of the procedure without risks
The only drawback is the high price of the equipment, consumables and maintenance.
The laser eye surgery results
Laser eye surgery for myopia, astigmatism, presbyopia, and hyperopia is accurate, effective and safe since 98% of patients have a visual recovery allowing them to lead a healthy life without glasses. Postoperative vision is usually comparable to preoperative corrected vision.
The degree of satisfaction of treated patients after laser eye surgery is close to 100%. Naturally, satisfaction depends on the quality of the surgical procedure. Vision recovery requires 12 to 24 hours which allows you to resume your activities usually the day after the procedure. Screen work does not pose a particular problem, and we do not advise against it.
After surgery, the vision is changed and takes a few weeks to stabilize. During this period some patients experience near vision disturbances, which subside with time.
TÉMOIGNAGES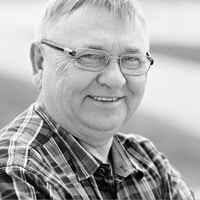 "Le jour de l'intervention, je n'ai ressenti aucune gêne et aucune douleur. Après 2 h de repos j'ai pu reprendre mes activités tout à fait normalement. Deux jour après l'intervention il ne subsiste aucune gêne. Je tenais également à insister sur le fait que, contrairement aux idées reçues, ce n'est pas une intervention réservée aux personnes jeunes. J'ai 59 ans et c'est une totale réussite."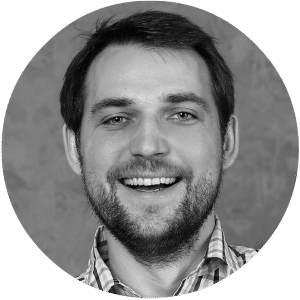 "Le Docteur Albou-Ganem m'a opérée de la presbytie il y a un an, et je suis très heureuse du résultat, plus besoin de lunettes pour lire, même ma vue de loin est bonne. C'est un vrai soulagement pour moi, car j'ai hésité pendant un moment avant de sauter le pas, difficile de prendre une telle décision."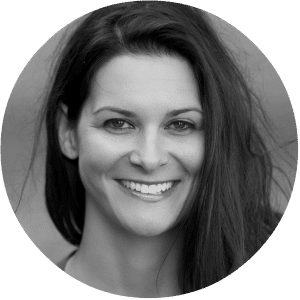 "Après une opération rapide et sans douleur j'ai quasiment immédiatement remarqué une nette amélioration de ma vue de près et de loin. Au fil des semaines cela n'a fait que se confirmer et je n'ai jamais reporté mes lunettes depuis! Je ressens une telle liberté dans ma vie de tous les jours ainsi qu'une impression d'avoir rajeuni que je recommande à toute personne de le faire sans hésitation si cela leur est possible!"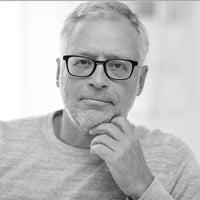 "Docteur Catherine Albou-Ganem l'a immédiatement dissipée. Contact et confiance se sont installés immédiatement. Ses explications ont été claires, précises et je peux dire que le Jour J de l'opération, j'y suis allé les yeux fermés! Pour les rouvrir quelques heures plus tard avec la vue parfaite d'un homme de 30 ans!"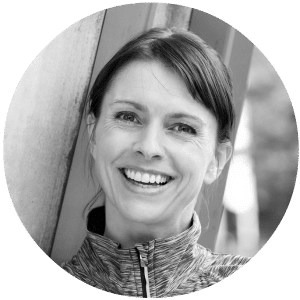 "L'opération a été un franc succès. J'ai maintenant 10/10e, sachant qu'auparavant j'avais une assez forte myopie (-5 et et -4,5) et un léger astigmatisme."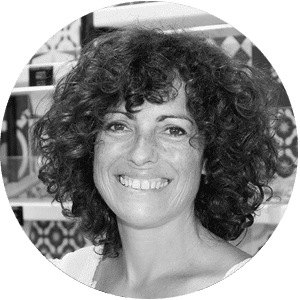 "Vous m'avez opérée il y a maintenant plus de deux ans. A part pour conduire et regarder la télévision, et encore… je n'ai plus besoin de lunettes, moi qui n'ai jamais rien vu… Il m'a fallu plusieurs mois pour que ma vue s'adapte. Je tenais donc à vous remercier de cette opération qui a changé ma vie! Plus d'ulcères douloureux dus aux lentilles et la possibilité d'ouvrir les yeux sous l'eau et d'admirer les jolis poissons!"
We have replaced the images of real patients who provided these testimonials to protect their privacy.
AFFILIATIONS & MEMBERSHIPS
We are pleased to be associated with the following organisations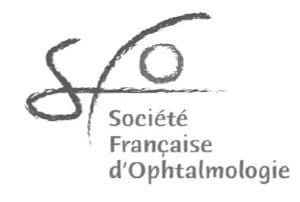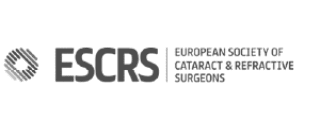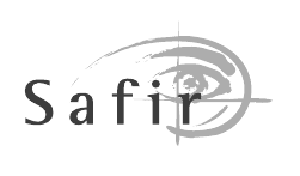 About the author
Doctor Catherine Albou-Ganem
Consultant Ophthalmic Surgeon 
I am Catherine Albou-Ganem and I am an ophthalmic surgeon brought up in a family of ophthalmologists. I had a passion for 'the eye' and 'the vision' from my childhood. This was the subject of my first presentation at school.
Today, I share my refractive surgery activity between the hospital and the private sector.
I am proud to have contributed to the development of new laser refractive surgery techniques that can correct vision defects with accurate, effective and safe results when respecting the indications.