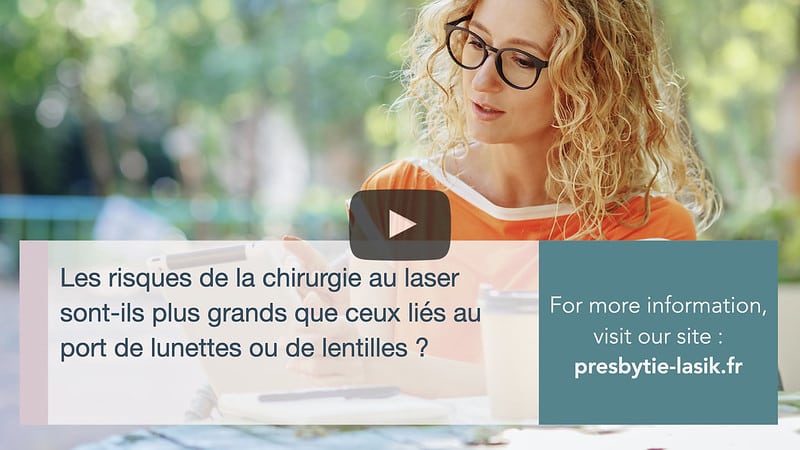 Le risque de la chirurgie réfractive au laser aujourd'hui est quasiment nul. Le seul aléa est de ne pas avoir exactement le degré de correction que l'on a visé. C'est-à-dire qu'il est possible après l'intervention chirurgicale d'avoir besoin d'une toute petite paire de lunettes que vous mettrez en verres correcteurs de repos essentiellement pour conduire la nuit, ou bien si vous lisez de manière prolongée.
Aujourd'hui la chirurgie réfractive au laser est sûre, prédictible, stable. Ça fait maintenant 30 ans qu'on la réalise et les complications sont vraiment exceptionnelles.
About the author
Doctor Catherine Albou-Ganem
Consultant Ophthalmic Surgeon 
I am Catherine Albou-Ganem and I am an ophthalmic surgeon brought up in a family of ophthalmologists. I had a passion for 'the eye' and 'the vision' from my childhood. This was the subject of my first presentation at school.
Today, I share my refractive surgery activity between the hospital and the private sector.
I am proud to have contributed to the development of new laser refractive surgery techniques that can correct vision defects with accurate, effective and safe results when respecting the indications.